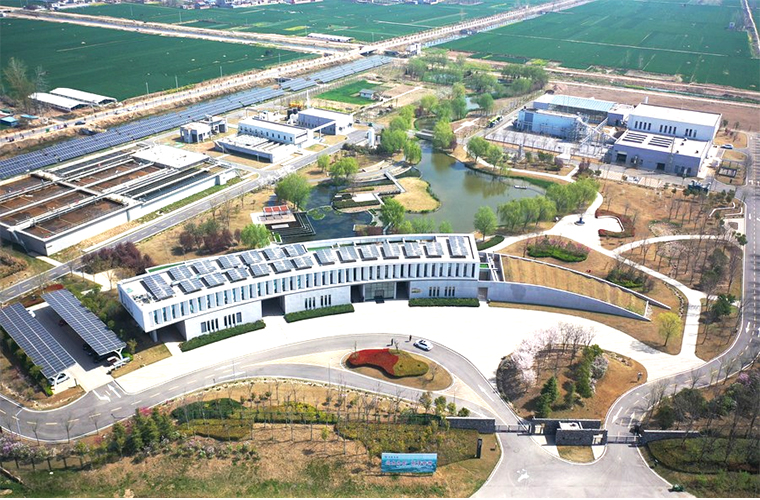 This aerial photo taken on March 28, 2023 shows the No 3 sewage treatment plant in Suixian County of Shangqiu, central China's Henan Province. [Photo/Xinhua]

BEIJING -- China's National Development and Reform Commission has unveiled an action plan for comprehensive improvement of the country's environmental infrastructure.

The action plan, which spans from 2023 to 2025, specifies six major tasks in terms of infrastructure construction, including the collection and treatment of domestic sewage and resource utilization, the classification and treatment of domestic garbage, and solid waste treatment and disposal.
By 2025, China aims to increase daily sewage treatment capacity by 12 million cubic meters, expand and renovate the sewage collection network stretching 45,000 kilometers, and raise domestic garbage sorting and collection capacity to 700,000 tonnes per day, according to the plan.
It added that all medical waste in built-up areas of cities above the county level should be disposed of harmlessly by then.
The action plan was jointly issued by multiple government organs, including the National Development and Reform Commission, the Ministry of Ecology and Environment and the Ministry of Housing and Urban-Rural Development.
Source: <https://www.chinadaily.com.cn/a/202308/26/WS64e97382a31035260b81e5c5.html>