From July 26th to 27th, the BRICS Urbanization Forum was held in Durban, South Africa. Qin Haixiang, the Vice Minister of the Ministry of Housing and Urban-Rural Development, led the delegation to attend the forum and delivered speeches at the opening and closing ceremonies, as well as the thematic sessions.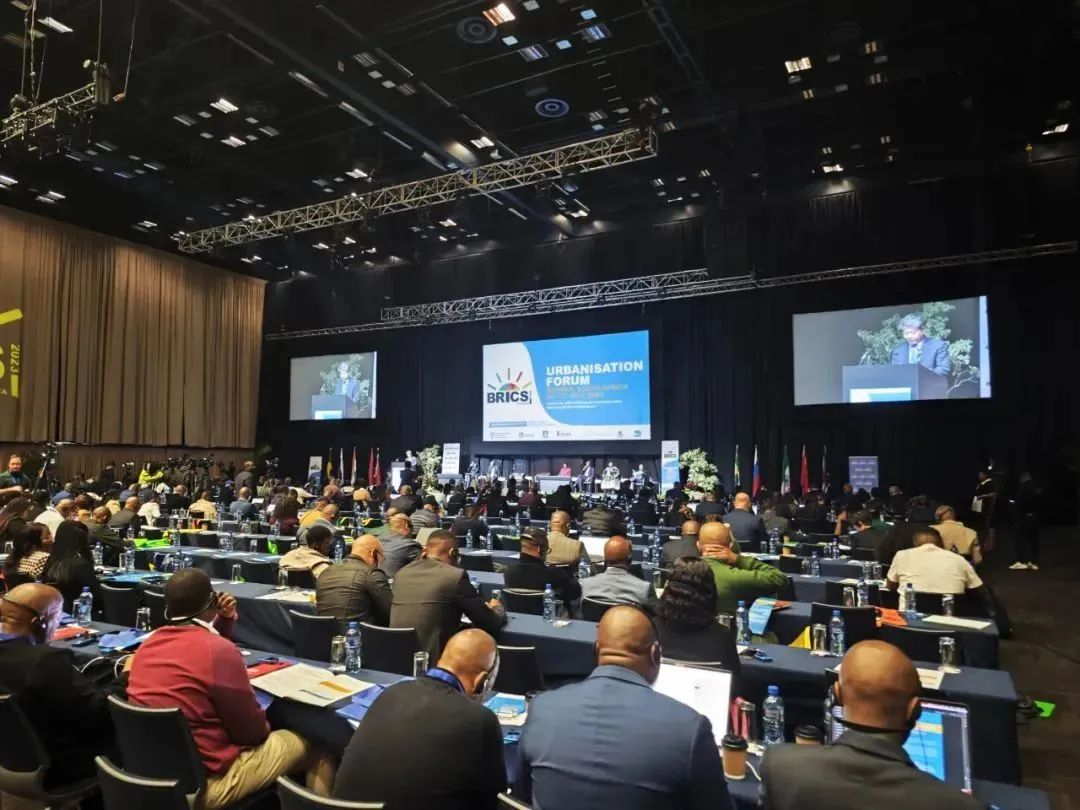 Qin Haixiang expressed that, in the past few years, the intertwining of the century's pandemic and significant global changes has occurred. As we are at this critical juncture of addressing global crisis challenges together, we convene the Urbanization Forum to discuss urbanization experiences and practices, seek practical cooperation in urbanization, and outline a blueprint for urban development. This will be of great importance for promoting communication and enhancing consensus.

Currently, China is implementing urban renewal actions comprehensively, beginning from constructing good housing, building good neighborhoods, communities, and urban districts, to focusing on planning, construction, and governance to create livable, resilient, and smart cities. While striving to promote China's urban development, China also actively supports the United Nations Human Settlements Programme in activities such as World Cities Day, contributing to promoting global urban sustainable development.

China is willing to work together with the BRICS countries to engage in broad exchanges and cooperation under the guidance of the 2030 Agenda for Sustainable Development and the New Urban Agenda. We are committed to sharing China's policies, actions, strategies, and practical cases in urban renewal and urban resilience. Collectively with BRICS nations, we aim to drive sustainable urbanization development.

The current forum is hosted by the Department of Cooperative Governance and Traditional Affairs of South Africa. Leaders and experts from the BRICS countries' construction departments gathered around the theme of "Advancing Enhanced Urban Resilience Building." They engaged in in-depth discussions on aspects such as the governance system, action measures, and experiential cases concerning the development of urban resilience. Through these discussions, the participants aimed to further build mutual trust, consolidate consensus, enhance mutual learning, and expand cooperation, ultimately advancing the implementation of global development initiatives.

During the forum, Vice Minister Qin Haixiang also held bilateral talks with South Africa's Minister of Cooperative Governance and Traditional Affairs, Nkosazana Dlamini-Zuma. They conducted research on topics related to urban resilience development and other issues.

Source: <https://mp.weixin.qq.com/s/EynuSHIG9CTtl7tDvRmwsQ>
Translated by He Huiling