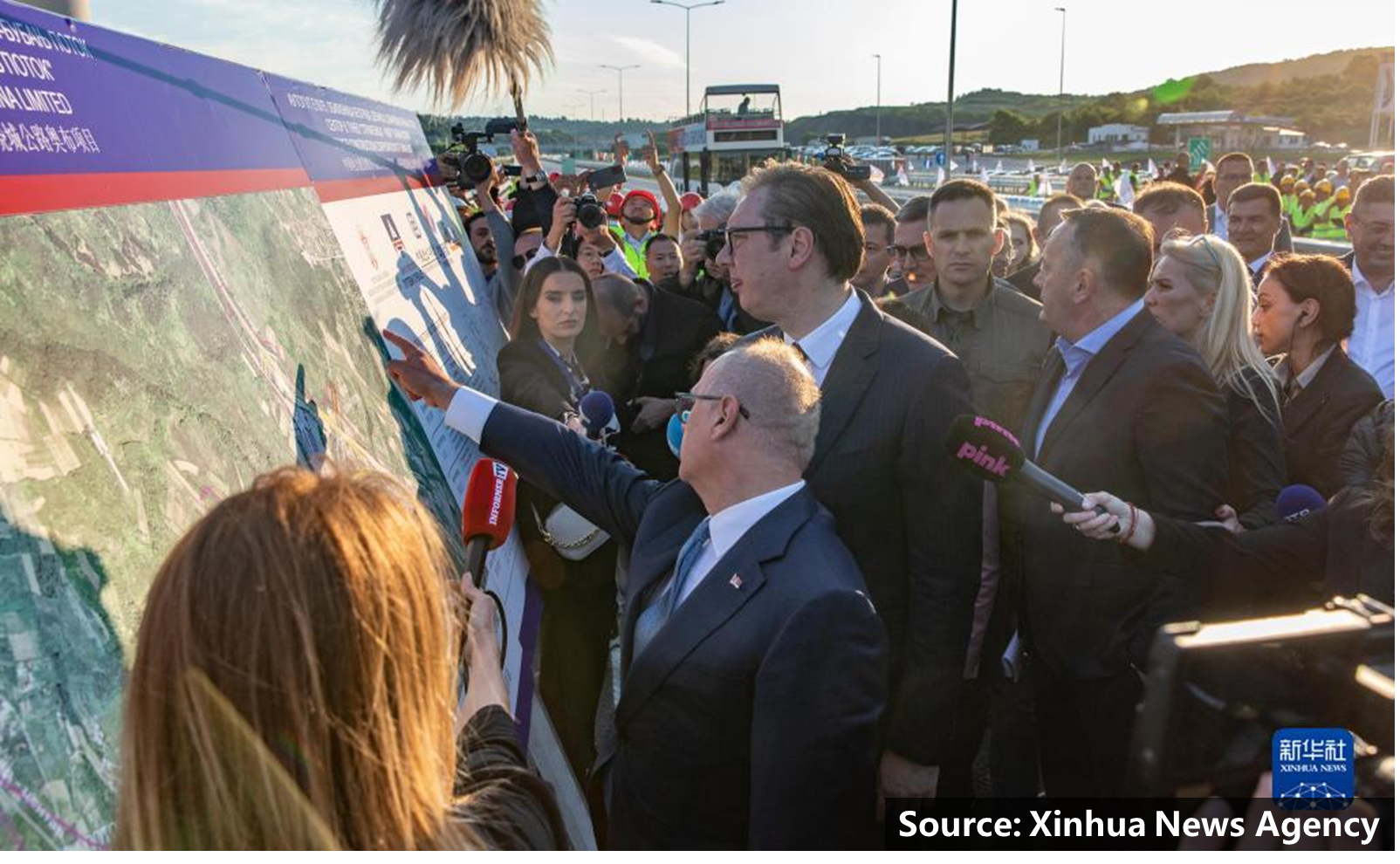 On June 28, in Belgrade, the capital of Serbia, Serbian President Vucic (middle) watched the exhibition board at the opening ceremony of the section of the Belgrade Ring Expressway
On the 28th, the section of the Belgrade Ring Expressway, the capital of Serbia, which was constructed by a Chinese-funded enterprise, was opened to traffic. The road section opened to traffic this time is 9.74 kilometers long, and it is the last bidding section of the road section undertaken by the Chinese enterprise, marking the completion of the construction part of the Chinese enterprise and putting it into use.

Serbian President Vucic, Prime Minister Brnabic, Deputy Prime Minister and Minister of Finance Mali, Chinese Ambassador to Serbia Chen Bo, and business representatives attended the opening ceremony. Vucic said in his speech that the Belgrade Ring Expressway is a lifeline and is of great significance to Serbia. The expressway was built in the early 1990s to allow large freight vehicles to bypass downtown roads.

The Serbian government website issued a press release saying that the completion of this project will allow some vehicles to shift from the overloaded urban basic road network to the ring road, which will help shorten travel time, reduce traffic accidents, and reduce harmful gas and noise pollution in the urban area .

In his speech, Chen Bo praised the hard work of the builders for the successful completion of the project. She said that thanks to the "Belt and Road" initiative, China-Serbia cooperation has achieved a series of major results, and she is glad to see that China-Serbia cooperation has once again made contributions to improving the well-being of the Serbian people.

The Belgrade Ring Expressway is divided into three sections, of which Section B, undertaken by a Chinese enterprise, is 20.34 kilometers long and includes three tender sections, including 22 bridges, 4 tunnels and 2 large overpasses. After opening to traffic, it will not only greatly relieve the traffic pressure in the city center and facilitate people's travel, but also drive local employment and boost Serbia's economic development.

Source: <https://www.yidaiyilu.gov.cn/p/326006.html>
Edited and translated by Li Wei