DONG LIANG
A Documenta Celebrating Liang Sicheng's 120th Anniversary
(Orbanized by Tsinghua University in collaboration with UPSC and other institutes)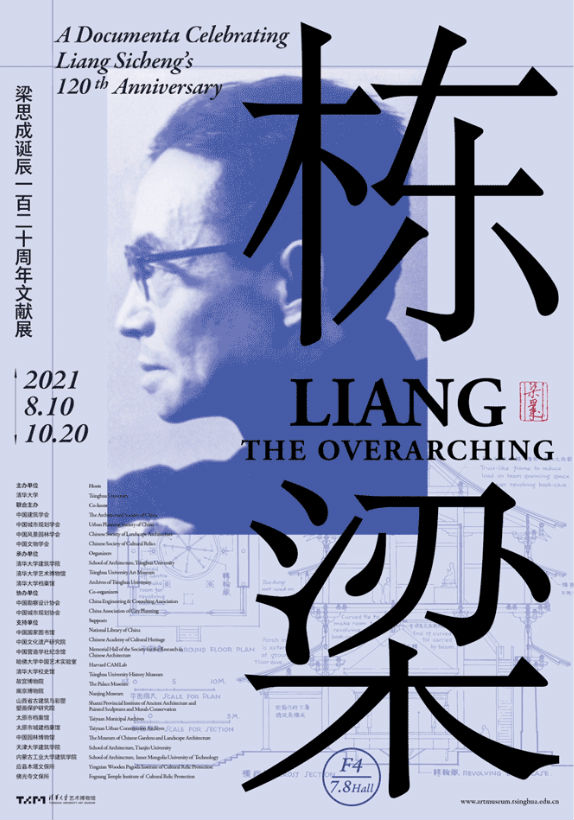 On August 10, 2021, a special documenta aimed at celebrating Liang Sicheng's 120th anniversary will open in the Art Museum of Tsinghua University, where a large number of valuable documents, including photos, videos, drawings, models, letters, manuscripts and space devices (totaling 362 pieces), will be presented to visitors.
Liang Sicheng (20 April 1901—9 January 1972) was a Chinese architect and architectural historian, known as the father of modern Chinese architecture. He authored the first publication on the history of Chinese architecture and was the founder of the Architecture Department of Northeastern University in 1928 and that of Tsinghua University in 1946. He was the Chinese representative on the Design Board of the United Nations headquarters in New York City. He, along with wife Lin Huiyin, Mo Zongjiang, and Ji Yutang, discovered and analyzed the first and second oldest timber structures still standing in China, located at Nanchan Temple and Foguang Temple in Mount Wutai.
Princeton University, which awarded him an honorary doctoral degree in 1947, praised him as "a creative architect who has also been a teacher of architectural history, a pioneer in historical research and exploration in Chinese architecture and planning, and a leader in the restoration and preservation of the priceless monuments of his country."[1]
Some exhibits
Ying Zao Fa Shi (Building Paradigm)
Zhu Qiqian's collection in 1925
Collected by the Memorial Hall of the Society for the Study of Chinese Architecture
Liang Sicheng's work finished at the University of Pennsylvania
Collected by the Memorial Hall of the Society for the Study of Chinese
Architecture(1925)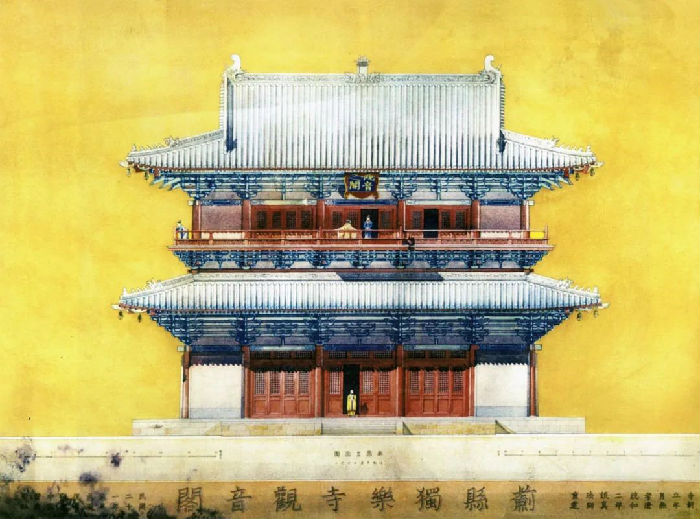 Watercolor rendering of Guanyin Pavillion of Dule Temple
Painted by Liang Sicheng in 1932
Collected by Chinese Academy of Cultural Heritage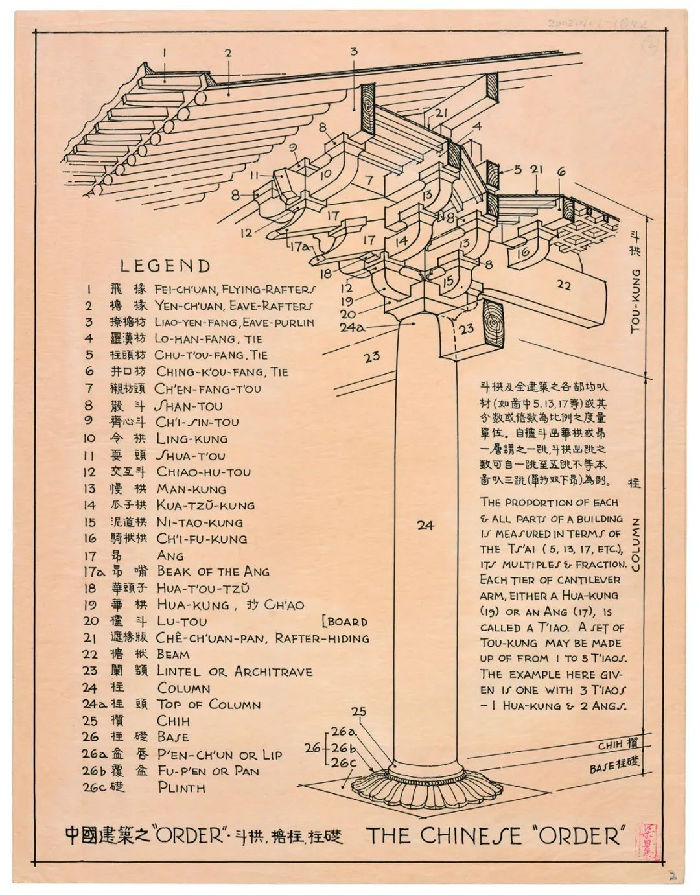 The Chinese"Order"(English version, 1946)
Collected by National Library of China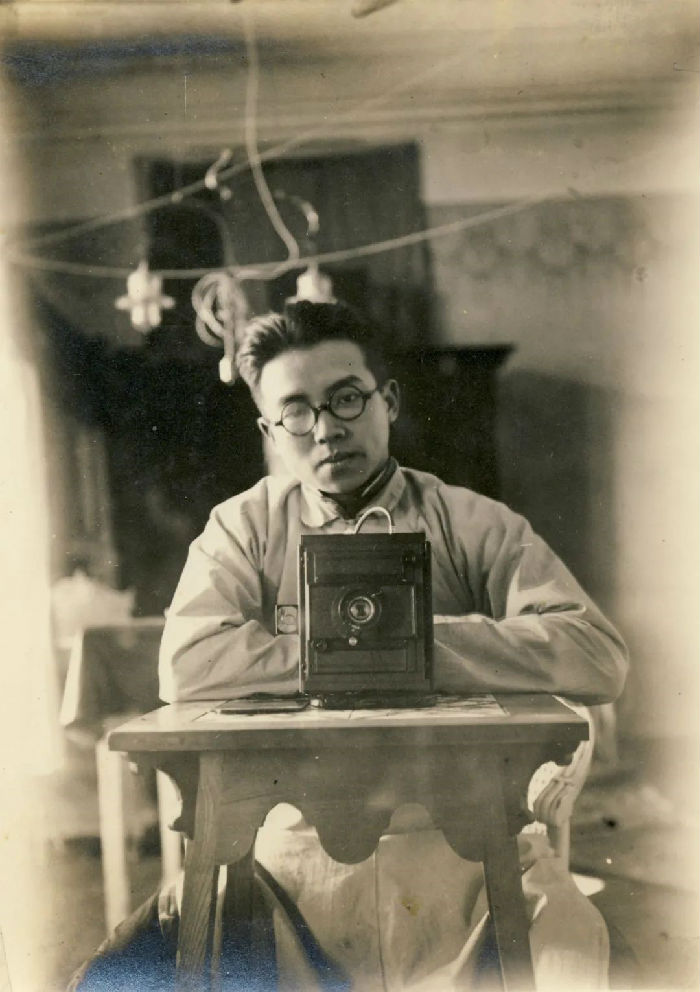 Liang Sicheng's portrait

Provided by Liang's relatives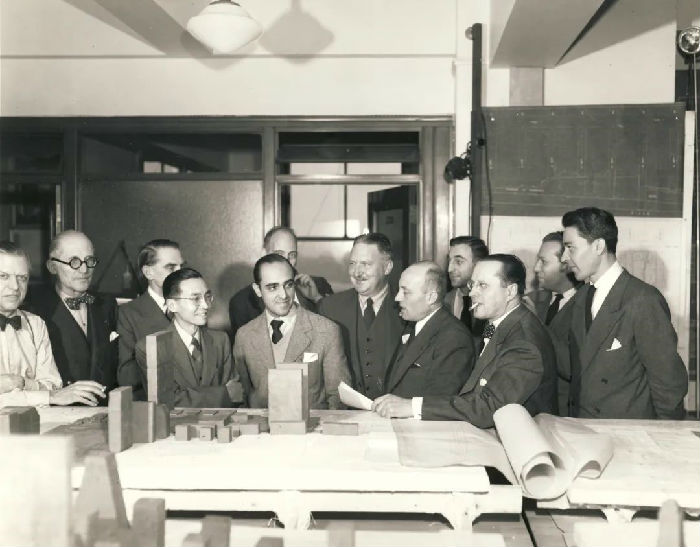 Liang Sicheng and other worldwide well-known architects discussing about the design of United Nations Headquarters in New York City, 1947.
---
[1] https://en.wikipedia.org/wiki/Liang_Sicheng#cite_note-1
Source: <https://www.thepaper.cn/newsDetail_forward_13869423>
<https://en.wikipedia.org/wiki/Liang_Sicheng>
Edited and translated by Chai Ning