Chinese authorities released a master plan for the Hainan free trade port in last June, aiming to build it into a globally influential high-level free trade port by the middle of the century.
A free trade port system will be "basically established" in Hainan by 2025 and become "more mature" by 2035, according to the plan jointly issued by the Central Committee of the Communist Party of China and the State Council.
Here are some highlights of the newly released master plan.

1. Trade liberalization and facilitation
To enable the free flow of trade, the island province will introduce measures that center on zero tariffs for the trade of goods, while facilitating both entry and business operation for service providers.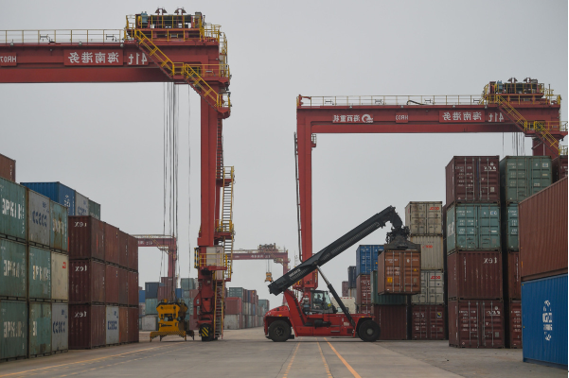 A worker loads containers at the port of Yangpu in South China's Hainan province, April 8, 2020. [Photo/Xinhua]
2. Investment liberalization and facilitation
Market entry will be markedly widened for investments in an open, transparent and predictable environment featuring strengthened intellectual property rights protection and fairness in competition, in order to further unleash the vitality of market entities.
3. Free cross-border capital flow facilitation
Finance serves the real economy. Hainan will open capital accounts in phases based on free trade and investment facilities, and promote the cross-border flow of funds in an orderly manner.
4. Free and convenient access for people
More accommodative traveling regulations will be implemented to encourage talent in high-end industries to stay, reside or work in the free trade port to build a talent hub.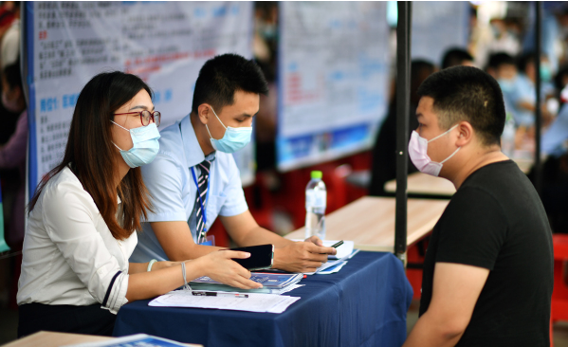 An employer (left) communicates with a job hunter at a job fair in Haikou, South China's Hainan province, April 18, 2020. [Photo/Xinhua]
5. Free and convenient transportation

High-level free and open transportation policies will be implemented. The construction of international shipping and aviation hubs of the New International Land-Sea Trade Corridor will be promoted to speed up the building of a modern comprehensive transportation system.

Passengers board a Hainan Airlines airplane at Haikou Meilan International Airport in the capital city of Hainan province on Nov 12, 2018. [Photo by Hu Yuanjia/For China Daily]
6. Safe and orderly flow of data

While ensuring the security of data flow, China will expand opening-up in the data field, innovate institutional design, and cultivate and develop the digital economy in the free trade port.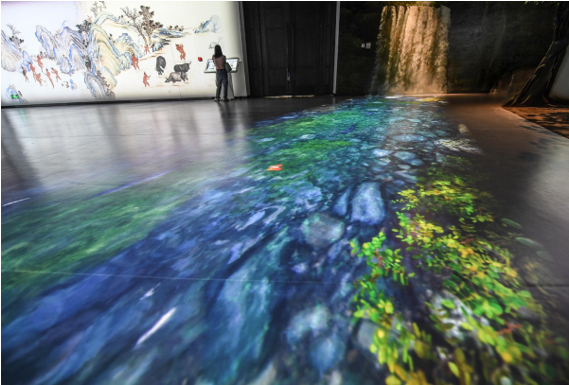 A visitor tours the digital exhibition hall of Hainan Museum in Haikou, South China's Hainan province, May 18, 2020. [Photo/Xinhua]
7. Modern industrial system
Hainan will put more effort into developing tourism, modern services and high-tech industries, laying a solid foundation for the real economy to strengthen industrial competitiveness.
Aerial photo taken on April 4, 2020 shows the Sanya international duty-free shopping complex in Sanya, South China's Hainan province. [Photo/Xinhua]
8. Taxation system
An internationally competitive taxation system will be established, which should be suitable for a high-level free trade port by sticking to the principle of zero tariffs, low tax rates, a simplified taxation system and the rule of law.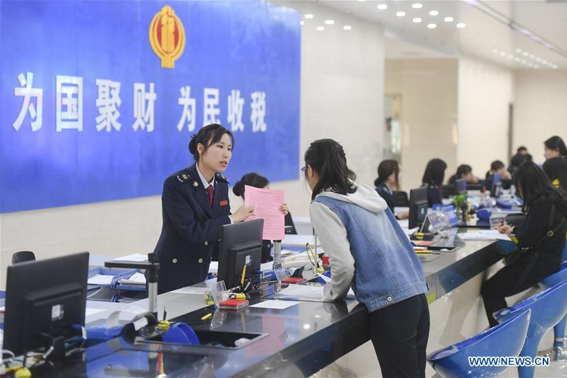 A staff explains to a taxpayer about a new policy on VAT reduction at a local tax bureau in Fengze district of Quanzhou, Southeast China's Fujian province, April 1, 2019. [Photo/Xinhua]
9. Social governance
Efforts will also be made to advance the reform of government institutions and the transformation of government functions, said the master plan, encouraging the application of blockchain and other technologies in the modernization of the governance system and capacity.
People visit a snack street in Haikou, capital of South China's Hainan province, March 26, 2020. [Photo/Xinhua]
10. Rule of law
A system of rule of law for the free trade port will be established in a bid to create a world-leading rule-of-law environment.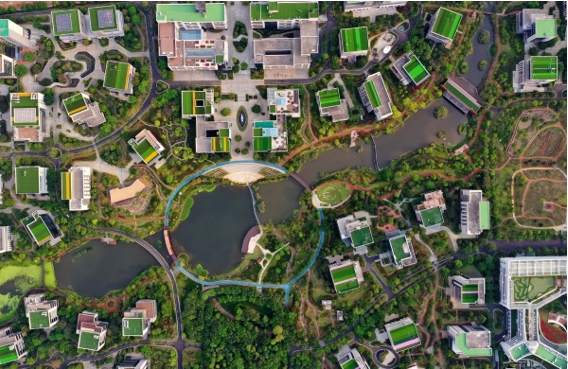 Aerial photo taken on April 1, 2020 shows the park area of Hainan Resort Software Community in Chengmai county, South China's Hainan province. [Photo/Xinhua]
11. Risk prevention and control system
Effective measures will be rolled out and implemented to forestall and defuse risks in fields including trade, investment, finance, data flow, ecology and public health, in a targeted manner.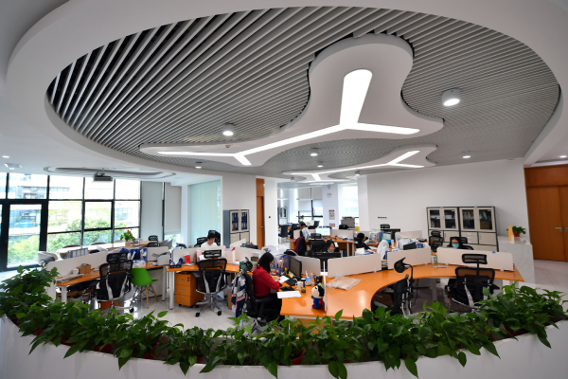 Employees work in a company at Hainan Resort Software Community in Chengmai county, South China's Hainan province, April 1, 2020. [Photo/Xinhua]
Translated by:Xinxin Guo