On April 8, 2021, local time in Ecuador, Harbin Electric International Engineering Co., Ltd. (hereinafter referred to as "HEI International") and the owner of the Menas Hydropower Project in Ecuador, CORPORACION ELECTRICA DEL ECUADOR, formally signed the summary of the transfer of the Ecuador 3×90MW Menas Hydropower Project, which marks the official handover of this project.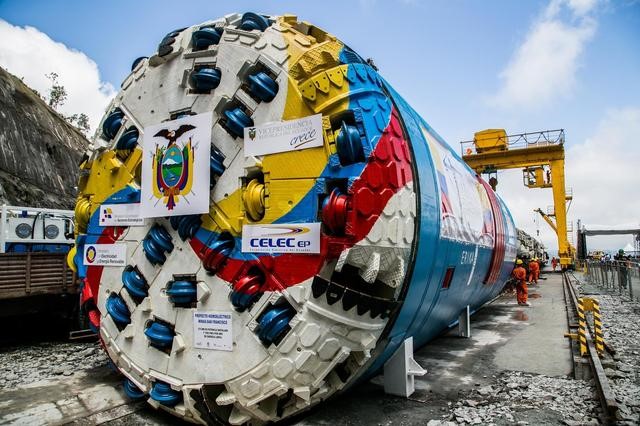 Source: Northeast Web
The project started in May 2013, realized grid-connected power generation in October 2018, and officially put into commercial operation in September 2019. In December 2014, the Heilongjiang branch of China Export & Credit Insurance Corporation issued an export buyer's credit insurance policy for HEI's construction of Ecuador's 500KV ultra-high voltage transmission and transformation line project. The branch provided more than US$500 million in 15-year financing for this project to support this project. The ultra-high voltage transmission network, which connects the north and south of the country, has solved the problem of power transmission from large hydropower stations.
Source: Northeast Web
The Menas Hydropower Project is regarded as one of the most important water conservancy projects in Ecuador's Pacific water system. It has a total installed capacity of 270 MW and a maximum annual power generation of 1.29 billion kWh, making it the third largest hydropower station in Ecuador. The power station also has comprehensive functions such as water conservation and tourism. Since it started to generate the grid-connected power, the station has provided more than 220,000 households with a steady stream of electricity across Ecuador and the South American continent in a clean and environmentally friendly way. Besides, the commissioning of the Menas Hydropower Station also reduced thermal power generation and optimized the local energy structure. According to Ecuadorian statistics, 690,000 tons of carbon dioxide emissions can be reduced each year.
Source: <https://baijiahao.baidu.com/s?id=1709581843425710329&wfr=spider&for=pc>
Translated by LiWei