On the morning of July 6th(local time), the seminar "Collaborating to build Smart Cities:Chongqing and São Paulo state, Brazil work together" was held online. Participants discussed how to strengthen cooperation between Chongqing, China, and São Paulo state, Brazil, in building Smart City.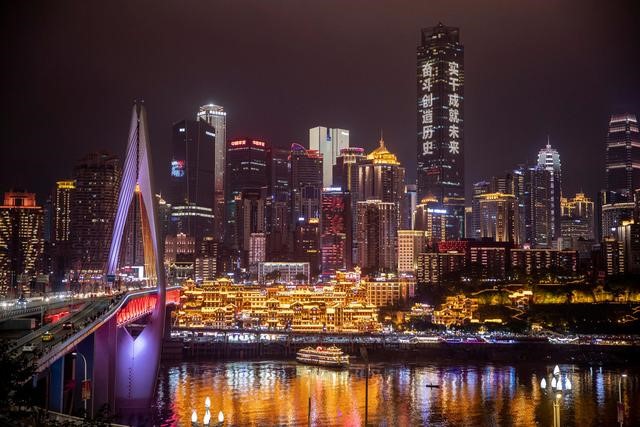 Night view of Hongyadong area, Chongqing
Source:https://baijiahao.baidu.com/s?id=1704614509934154698&wfr=spider&for=pc
Chen Peijie, Consul General of China in São Paulo, stressed in his speech that local cooperation was the cornerstone of the comprehensive and in-depth development of friendly relations between China and Brazil. Chen pointed out that Chongqing, an important city in western China and the fifth-largest city in the economic aggregate, had a good foundation in foreign trade and strong competitiveness in emerging industries such as E-Commerce, Smart City and 5G Communication. Meanwhile, as the "locomotive" of Brazil's economy, São Paulo state takes the leading position in Brazil in terms of Comprehensive strength. Especially in the Smart City construction, it ranks in the forefront of Brazil and even South America. Chen hoped both sides could complement each other's advantages and cooperated to build Smart City. It will create a new bright spot in local cooperation between China and Brazil and benefit the societies and people of both countries.
Gustavo Junqueira, director of the investment promotion bureau of São Paulo state, emphasized that São Paulo state had the largest financial and medical start-ups ecosystem in Brazil and even South America. He said: "We are trying to build a smarter São Paulo state and learn from Chongqing's experience in Smart City construction to create an environment conducive to foreign investment."
Zhang Yongwu, director of the Foreign Affairs Office of Chongqing Municipal People's Government, stressed that the construction of Smart City could not only promote innovation but also promote high-quality development and improve the quality of life. At the same time,cooperation in the field of scientific and technological innovation can become a catalyst and accelerator for deepening cooperation between Chongqing and São Paulo.
This seminar was jointly sponsored by the Foreign Affairs Office of Chongqing Municipal People's Government, the Investment Promotion Bureau of São Paulo State and the International Relations Office of São Paulo State Government. Officials from Chongqing and S ã o Paulo governments also introduced their Smart City planning and development, displayed several Smart City application examples, and conducted in-depth exchanges on Smart City project cooperation issues.
Source:<https://www.imsilkroad.com/news/p/457768.html>
Translated by Zhang Yuxi